Transport
St Osyth has good bus transport links to Clacton and Colchester operated by First UK.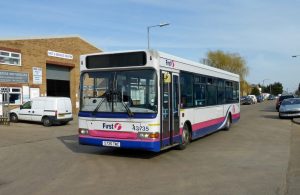 First UK    The following changes will apply to the First UK 17 and 18 service from Clacton from 18 February 2018: The 17 and 18 daytime service from between Clacton and Point Clear, will be replaced the No 6 bus operating every 30 minutes during Monday to Saturday daytimes and hourly on Sundays via Cloes Lane instead of Great Clacton. The Monday to Saturday evening service will continue to be provided by the 17 and 18 services. 
NOTE: The No 6 does not stop at Clacton Station and the new timetable does not allow much time to walk to the station (from St Osyth Road) buy a ticket and catch the next train to Colchester. It is a ten minute walk from the Lidl bus stop to the station. We have raised this matter with First Bus and they have not provided a satisfactory response.
Click on the following link to see the current Clacton Bus Network Map 
https://www.firstgroup.com/uploads/maps/Clacton_on_Sea_Network_Map_WEB_0.pdf
Clacton Timetable             Clacton_Bus Booklet_WEB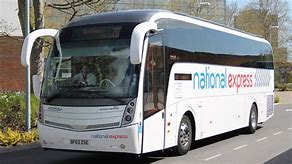 National Express operate a daily service from St Osyth (Kings Arms) to London Stratford (2hrs 30m) and London Victoria (3hrs 30m) which leaves around 8.15 am (later on weekends). Check their website for details and online booking.
Goride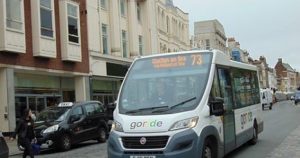 Goride is a community transport service that operates the 73 and 79 services between Clacton, St Osyth (Kings Arms) and Colchester.    They also operate a minibus service between Clacton-St Osyth (Kings Arms)-Brightlingsea. Please click on this link for their timeables.    https://bustimes.org/operators/go-ride-cic
Brightlingsea Foot Ferry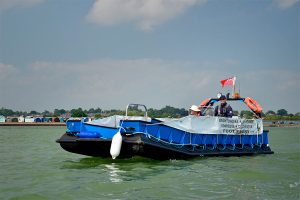 Brightlingsea Foot Ferry Service runs from Point Clear to Brightlingsea and Mersea Island  either on an hourly scheduled service or a dial-up service from 10.00 am to 16.00 pm. Starting April 1st. To book the ferry call 07981 450169 or out side scheduled service the Harbour office on 01206 302200.
For the lastest Ferry Information:           Ferry leaflet 2018
BOAT TRIPS:   http://www.brightlingseaharbour.org/ferry.php